Analysis Of Results For Biophilia Tracker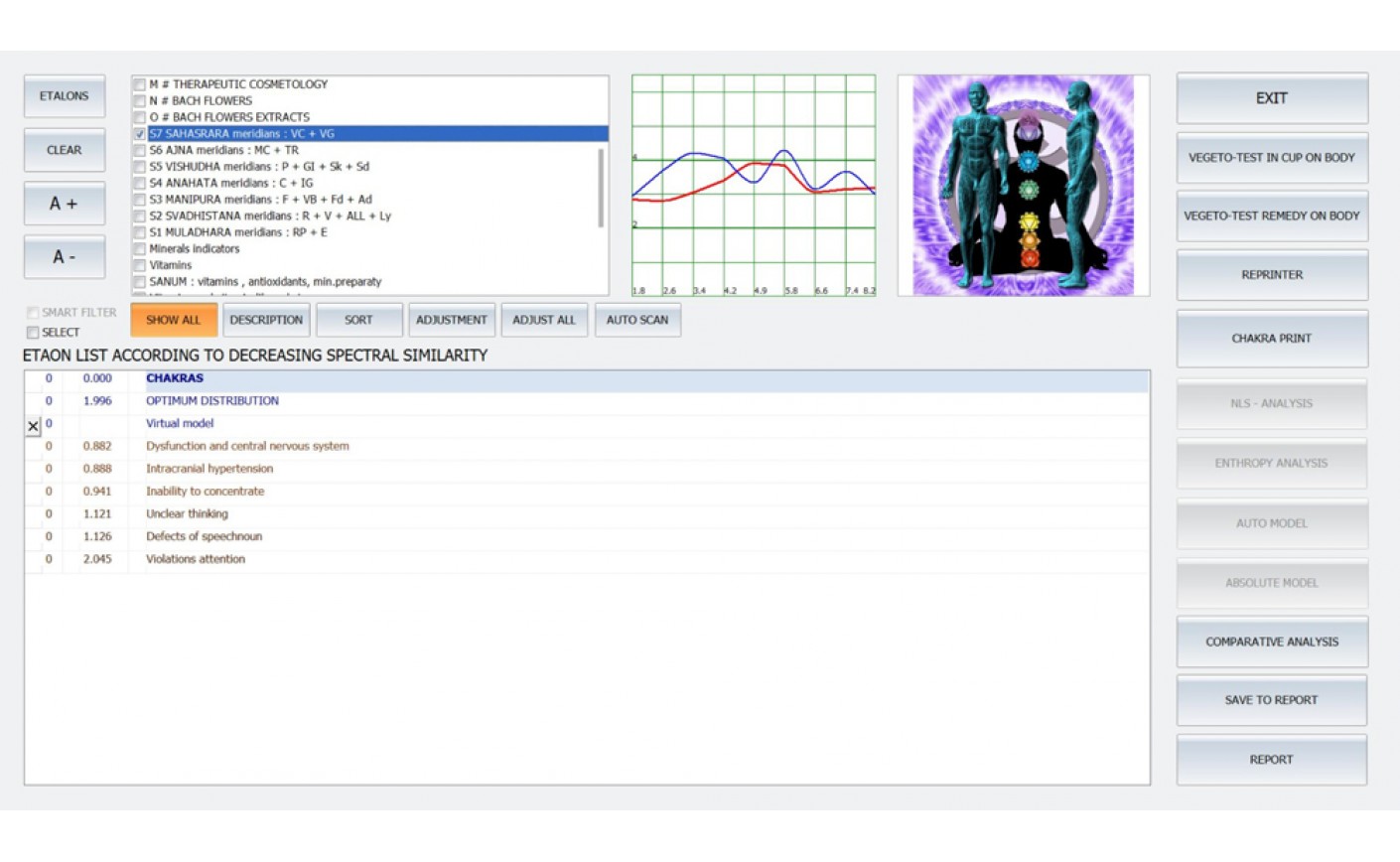 Following the examination, the results can immediately be seen on the screen of the computer. A comparison is made on the basis of the information obtained from the normal organ activities. It is possible to go into further details in various ways. To help you evaluate how, here is a brief description of the four principal analysis.
For a detailed description of the function of the program, please refer to the presentation program of the Biophilia Tracker,
1. Topic analysis
2. Control of pathology and analysis of entropy
3. Biochemical analysis by NLS
4. Spectral analysis with two curves.
To evaluate the state of a person's health, several organs have to be controlled and the results analysis using these four types of analysis. This implies an extensive analysis which should be done by a well educated therapist or a medical doctor. This examination goes further and deeper than a normal examination of a sick person. The technology can reveal a pathological state before appearance of symptoms, and can thus be used in a preventive way.