The Biophilia Tracker 4D Bioresonance Machine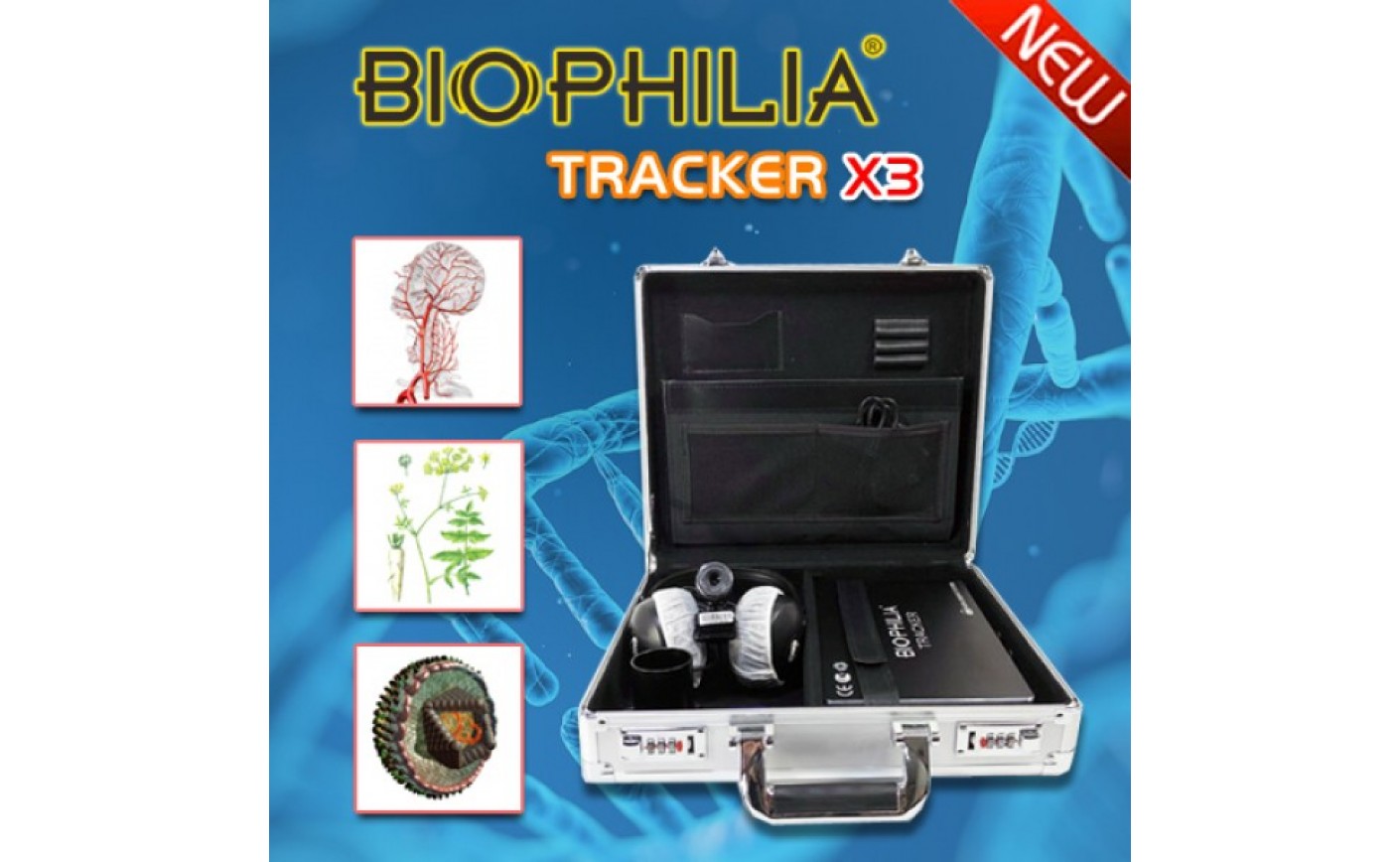 The Biophilia Tracker is a kind of Pathomorphology, Microbiology, Biochemistry, Immunology, Phamacology, Organ preparation, Nutraceuticals and analysis system of clinical medical database.

Facts about the latest original BIOPHILIA TRACKER software:

1. Equipment set up on a modern element base, has a stylish design, and interfaces with a PC via USB-port.

2. The BIOPHILIA has two digital trigger sensor in the unit and two analog trigger sensor which is built into the Bio-inductor.

3. We have Registered the Europe Medical device certificate.

4. The program works steadily on any Windows operating system (XP, Vista,Windows7,Windows8/8.1/ Window10 32/64-bits).

5. The program is translated into many languages and updated regularly.

6. New versions are available for free upgraded.

7. The software run faster, with better compatibility.

8. Support the higher resolution.

9. Contrast database Accuracy 95%.

10. Assessment of the CHAKRS/AURA

The following functions are only in the BIOPHILIA TRACKER:

1.The standards groups setting.

2. Fixing the three selected research schemes.

3. Automatic determination of the entropy index.

4. Auto META-Therapy
5.Can choose scanning speed
6.More convenient customer management .
7.More flexible Diagnostic report editing .
8.More intuitive diagnostic report .
9.More research scheme.
10.More Comparison of the database.
11.Faster scanning speed .
12.Accurate anatomic structures.
13.User friendly.